How to install floor tile
You may think that installing a tile in floor is very simple, but it is not the truth. It requires focus and lot of preparation and good quality material. In this article we are going to tell you about how to flooring tile.
Prepare the sub floor – You need to make sure that the surface is clean of debris. If you are installing in wooden floor than make sure that the floor is 1.5 inches thick at least. You need to remove all greases, oil dust, sealer and other disturbances.
Lay the floor – The layout should be seen, that how tiles will be placed, Whether it is straight line or not. Loose tiles should be installed along with their spacers all the way to the walls. If at the end there comes a gap in between the wall and tile than adjust the tiles to one side or another.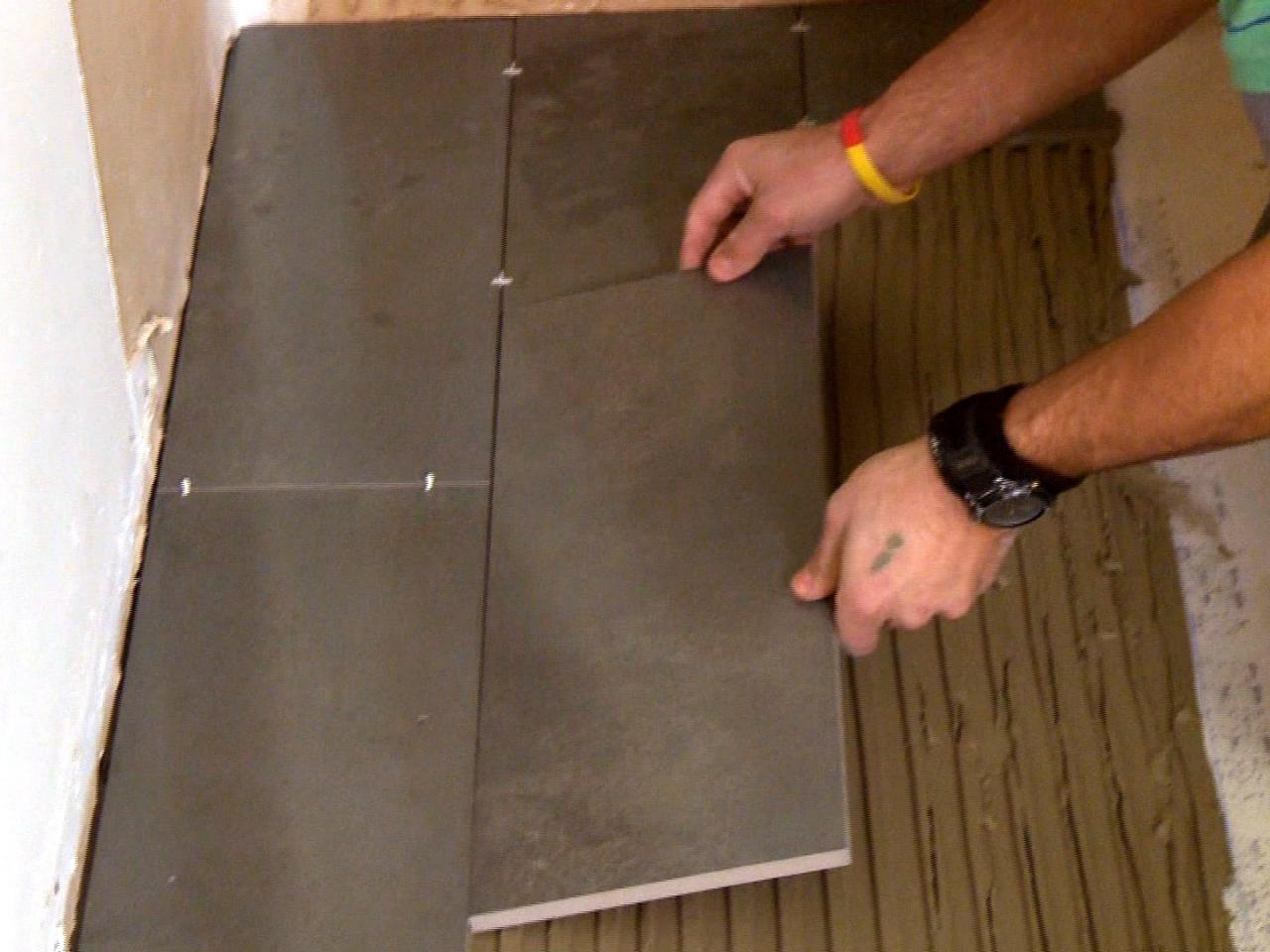 Mortar Mixing – Mixture of mortar and water should be kept 35 minutes so that both get mixed with each other very well.
Applying Mortar – It should be applied using the flat side of the trowel first. Spread the mortar uniformly.
Installing the tile – Now you need to press the tile unto the mortar with using a twist motion and then hit it with a rubber mallet so that it can stick to mortar. Let it dry for 24 hours and do not step on the tile. Use tile spacers between each tiles. Remove the extra adhesive from tiles.
Cut the tiles – If you need than cut the tiles with a nipper or wet saw.
Grout tiles – Mix the grout until its pigments are dispersed and uniform color has been obtained. Use the grout float to apply into the joints after all the spacers have been removed. Seal the grout for better results at least 72 hours after applying. The grout will reduce the amount of water seeping below the floor tile. You can wipe the extra sealer with a dry cloth. Grout also helps in maintaining the color of the tiles for long time.
Becoming a professional in this requires only practice and practice. You need to have all best quality materials for these process. In internet you may find many sites for how to flooring tile, you can take help form that too. We hope this article will help you to install you home tiles by you own now.